Fontanelle, Iowa
Fontanelle has the distinction of having busy Highway 92 form one side of its public square.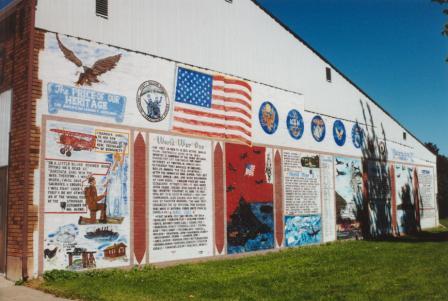 The city park centers the Fontanelle Square, which features an old-time bandstand, state-of-the-art playground and a mural honoring Veterans. A statue of Disney's "Goofy" welcomes visitors to the playground. The town was named after Chief Logan Fontanelle of the Omaha Indian Tribe and a statute of Chief Fontanelle stands on the square in his honor. A mural by Ray "Bubba" Sorensen depicting the arrival of the "Cumberland Rose" train has been added near the entrance to downtown.
A great meal can be had at the Fontanelle Bar and Grill on the North side of the square. Closed Sunday and Monday.
Fontanelle is the town where an historic auction started a nationally famous chain of events, which became one of the major fund raisers for the Red Cross Nursing Corps during WWI. It involved a cantankerous rooster and a creative auctioneer, who resold the rooster (known as General Jack) thousands of times.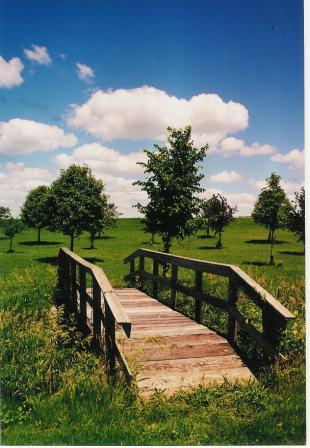 Delmar Miller Memorial Park, a lovely park with a footbridge, has been established at the west entrance to town.
, a 320-acre wildlife habitat, managed by the Iowa Department of Natural Resources, provides a location for public hunting. Deer, pheasant, and wild turkey abound in the area.
Website sponsored by:
Where to stay:
1875 Fontanelle Road (County Road N72)
1-641-745-4486
2446 Hwy 92, Greenfield
1-888-743-2031