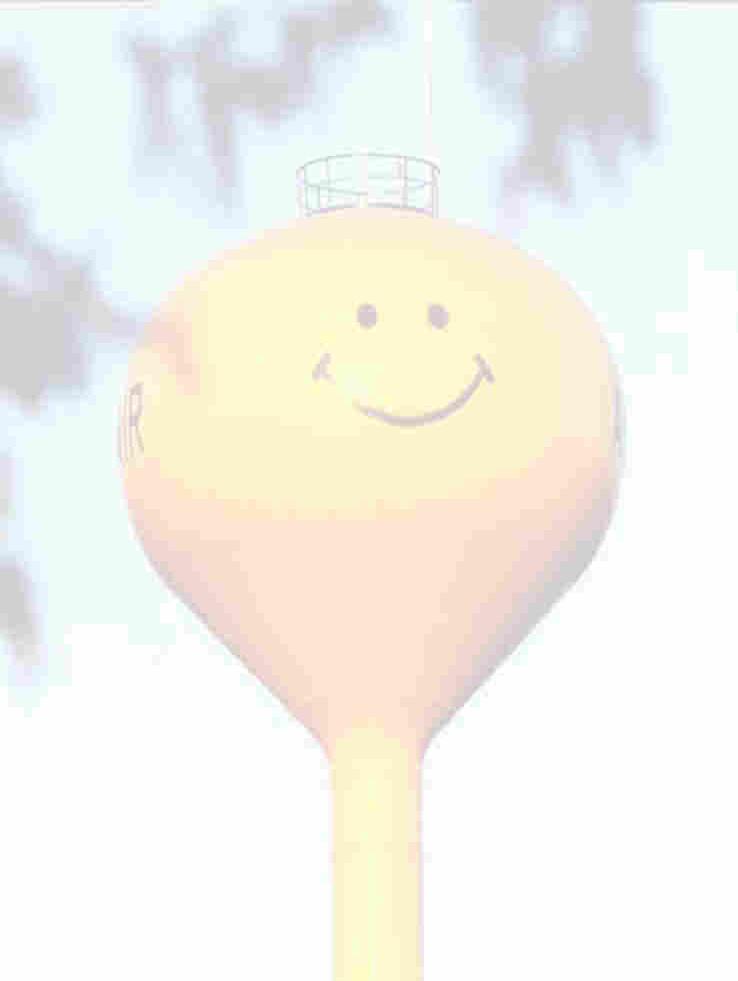 ADAIR, IOWA 50002
i-80 AND EXIT 76
aDAIR WAS LAID OUT IN THE SUMMER OF 1872 BY gEORGE c. tALLMAN, OF BROOKLYN, NEW YORK, ON LAND THAT HE OWNED. THIS SITE WAS SELECTED BY THE ROCK ISLAND & PACIFIC RAILROAD AS THE SPOT WHERE THE ROUTE LINKING THE EASTERN AND WESTERN BOUNDARIES OF THE STATE WOULD MEET. IT WAS THE HIGHPOINT OF THE ROCK ISLAND RAILROAD IN IOWA AND IT IS LOCATED ON A RIDGE FORMING THE WATERSHED DIVIDE BETWEEN THE MISSISSIPPI AND MISSOURI RIVERS.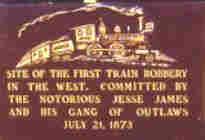 aDAIR WAS THE SITE OF THE FIRST TRAIN ROBBERY IN THE WEST, AND THE WORLD'S FIRST ROBBERY OF A MOVING TRAIN. ON THE EVENING OF JULY 21, 1873, A MILE AND ONE-HALF WEST OF aDAIR, JESSE jAMES AND HIS NOTORIOUS BAND OF OUTLAWS, WHO HAD LEARNED THAT THERE WAS TO BE A $75,000 SHIPMENT OF GOLD COMING THROUGH ADAIR, STAGED THE ROBBERY. HOWEVER, THE SHIPMENT WAS DELAYED AND THE ROBBERS ONLY COLLECTED ABOUT $3,000. THE GANG FLED TO MISSOURI, WHERE THEY DIVIDED THE MONEY AND SPLIT UP.
"jESSE jAMES dAYS," COMPLETE WITH PARADE AND A REeNACTMENT OF THE TRAIN ROBBERY, ARE CELEBRATED EVERY YEAR ON THE THIRD WEEKEND OF JULY.
TODAY, ADAIR IS KNOWN BY TRAVELERS FAR AND WIDE FOR THE SMILING FACE ON ITS WATER TOWER THAT CHEERS THEM AS THEY DRIVE ACROSS IOWA ON INTERSTATE 80! A HUB OF MANUFACTURING AND FARM BUSINESSES, ADAIR IS STILL AN ACTIVE RAILROAD CENTER. WITH THE INTERNET BOOM ADAIR BECAME PART OF THE LOCAL ECONOMY.
WHERE TO STAY: WHERE TO EAT
SUPER 8 MOTEL -- 111 S. 5TH ST. dEW dROP iNN -- 109½ - 5TH 1-641-742-5251
BUDGET INN -- 100 S. 5TH ST. HAPPY CHEF -- i-80 & eXIT 76 1-641-742-5553
SUPER 8 MOTEL -- 111 S. 5TH ST.
CASEY'S CARRYOUT -- 401-5TH ST
Sponsored by
2446 Hwy 92, Greenfield
1-888-743-2031 E-mail: brasslantern@mddc.com